Kirkby Lonsdale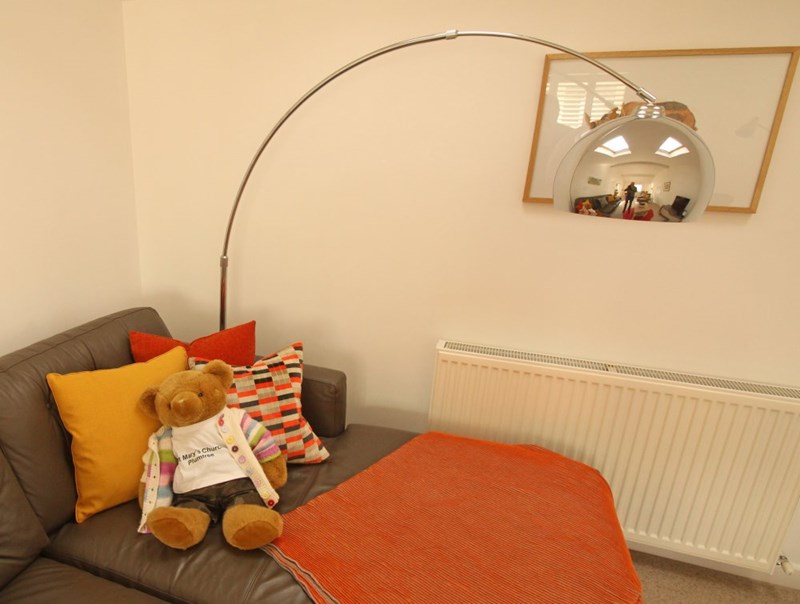 Another holiday getting out and about in the countryside. This time I'm staying in a place called Kirkby Lonsdale in Cumbria. Although it's called "Kirkby" it's actually pronounced "Kirby" which is a bit confusing – why don't they say it like it is?
Anyway, we stayed in a very nice old cottage that has been very comfortably done up – I got to choose between a big sofa or a comfy chair at bedtime (or at daytime snooze time, or any time really). If you look really closely at the photo (click on it to see a bigger version), you can see Uncle Les taking the photo in the top of the funny lamp.
I've visited some more churches (they're mostly St Mary's, but there was one other – you'll soon see why I visited it!). I've added all the new St Mary's to my pages for Lancashire and Cumbria so you can read all about them.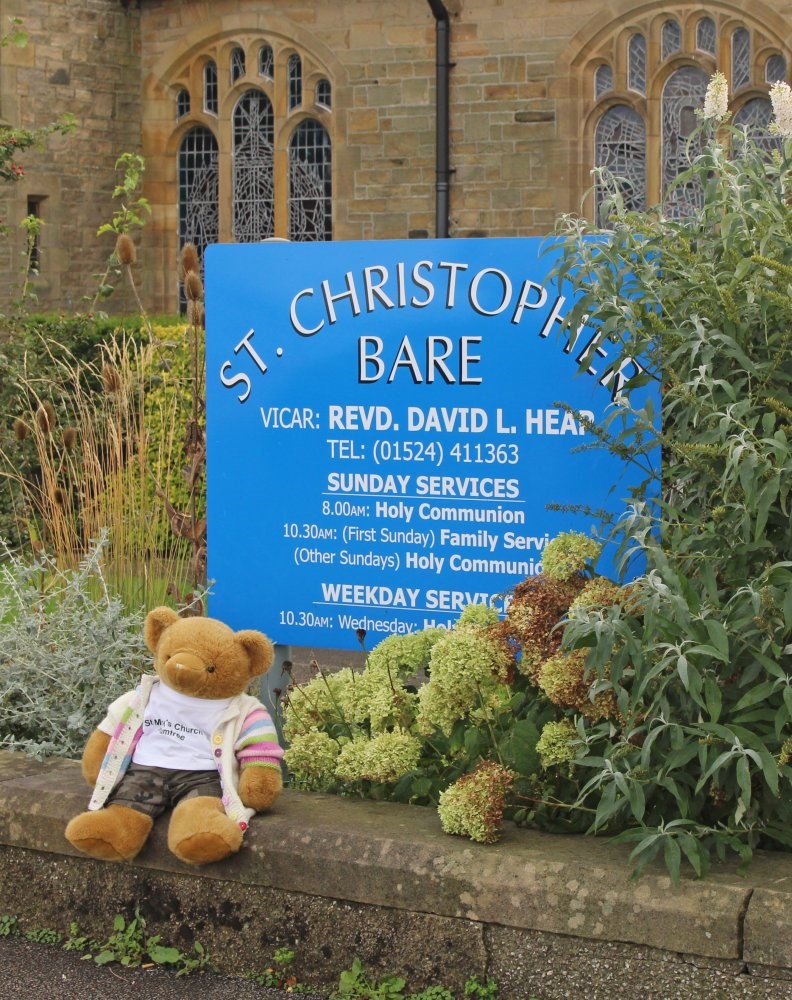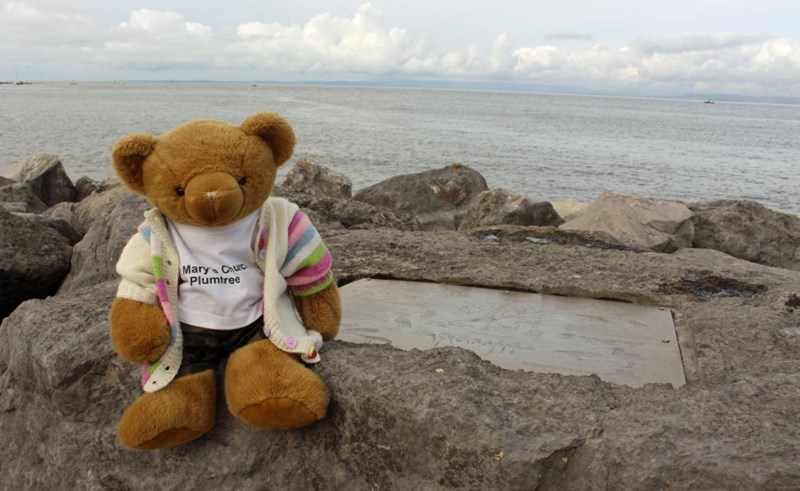 The "not-a-St-Mary's-church" was a St Christopher's church. But it was in a place called "Bare" (and I'm a bear, remember) so I just had to visit. I made sure I had my T-shirt, cardigan and trousis on so that I wasn't a bare bear in Bare. I think it would be quite embarrassing being a bare bear in Bare (not to mention cold around my bare bear bits – falls off chair sniggering). [Stop! That's quite enough "bares", I don't think we can bear any more, Big Ted!!!].
Anyway, I crossed the road and went to see the sea as well. Bare is on the outskirts of Morecambe and Uncle Les was most impressed that the tide was actually in; I said I had arranged this 'specially - he gave me a funny look (he's quite good at them)!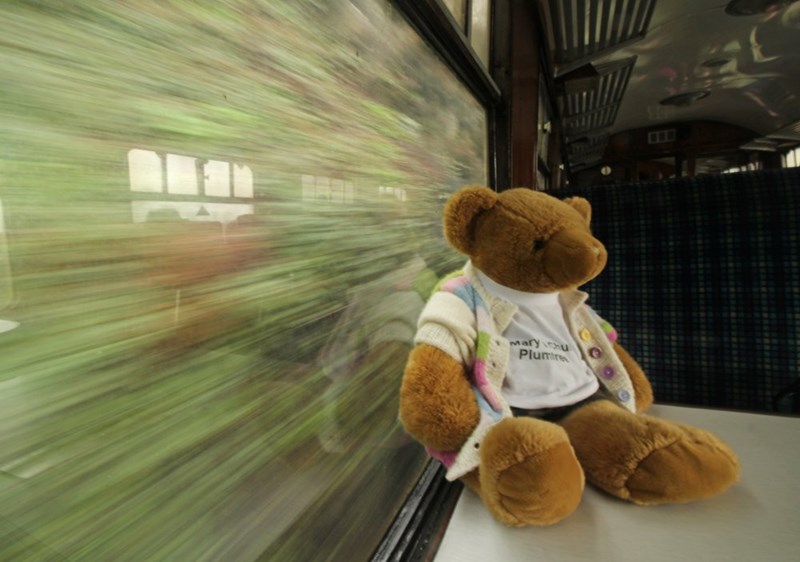 And then, another day, I went on another steam railway – the Lakeside and Haverthwaite Railway to be precise (but just to be contrary, the main station is at Haverthwaite and the railway runs from Haverthwaite to Lakeside and back, not the other way round). It's nice at Haverthwaite, they have a very good cafe and there were real owls on the platform.
It was a good train trip and very busy with coachloads of people getting on the coaches (snigger). Uncle Les took lots of pictures of me with the countryside whizzing behind – which was really quite clever 'cos I don't think we went very fast at all!
I was hoping to go on a boat on the lake afterwards, but it was a horribly rainy day, so I encouraged Uncle Les and Auntie Fiona to look at some other St Mary's churches instead (they didn't take much encouragement!).