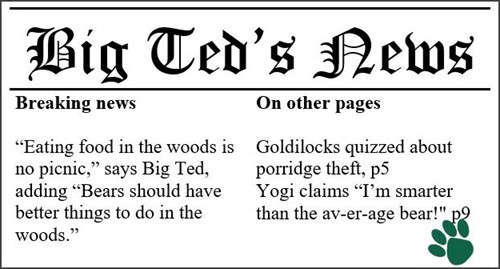 Another new website!
Added on 25 November 2022
OK, I promise this is the last time I will have a new website (and it is less than two years since the last one). You know it's got the same ursine resource locator (url) as before 'cos you've got here to read this - that's the https://www.bigtedonline.uk/ bit of text that you stick in your browser to get here.
My site's been upgraded to the splendid Spanglefish 3 system by the lovely people at Plexus Media, and then I've done some editing and updating (with just a little help from Auntie Fiona and Uncle Les). The new site has bigger photos of me (and if you click on them you get to see an even biggerer picture); clearer text fonts so you can read my writing easilier; a better layout; AND it now works properly on mobile phones and tablets too. I've not been able to check this out 'cos my paws are too big to use the phone, but Auntie Fiona assures me it is the case. The new site should also work correctly for people using screen-reader-type thingies.
I partic'ly like the picture at the top of the page which keeps changing - there are some really good ones of me sitting on various church gates in sunny spots!
I hope you like my new site. If you spot any problems, please let me know using my Contact Me page.
Thank you for visiting!
Love, Big Ted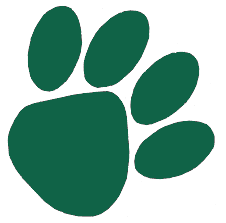 P.S. Now my new website is up and running, and the days are getting shorter, it's time for me to hibernate. Auntie Fiona and Uncle Les will look after my website in the meantime. See you in the spring!